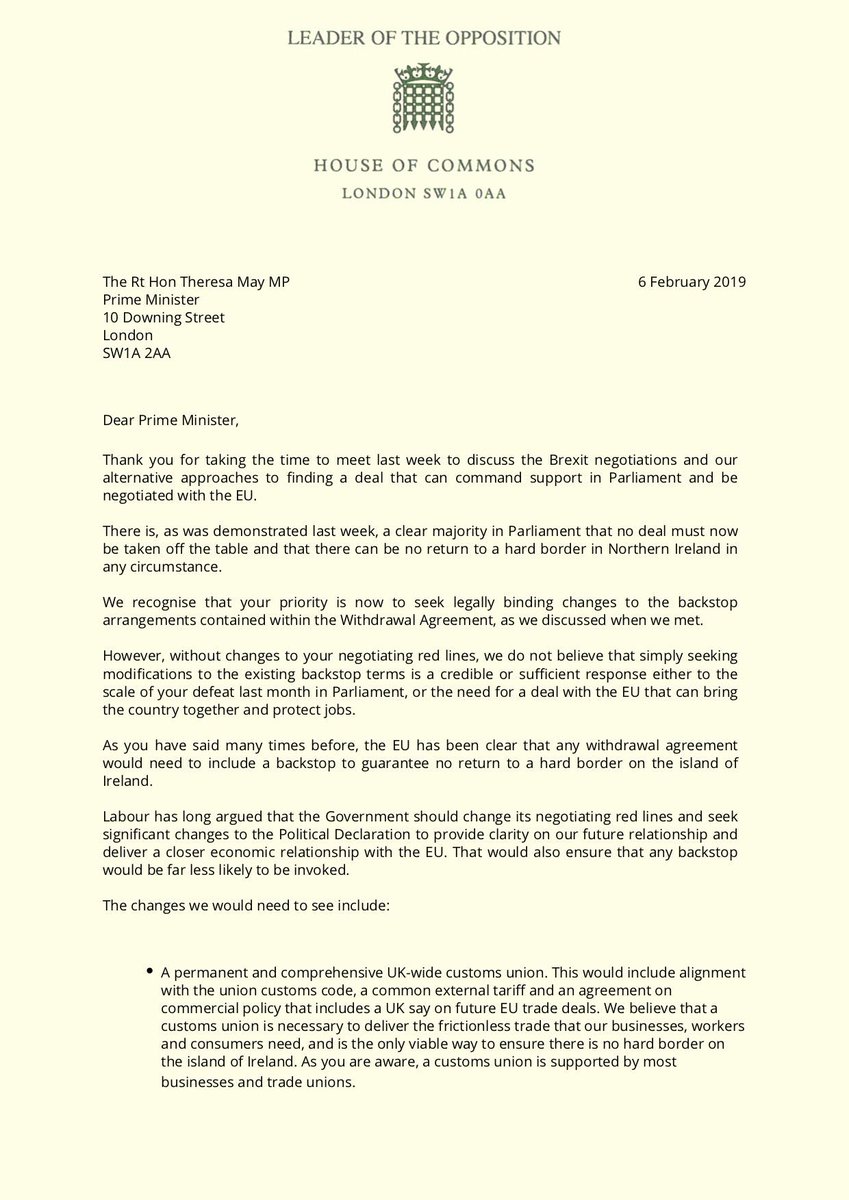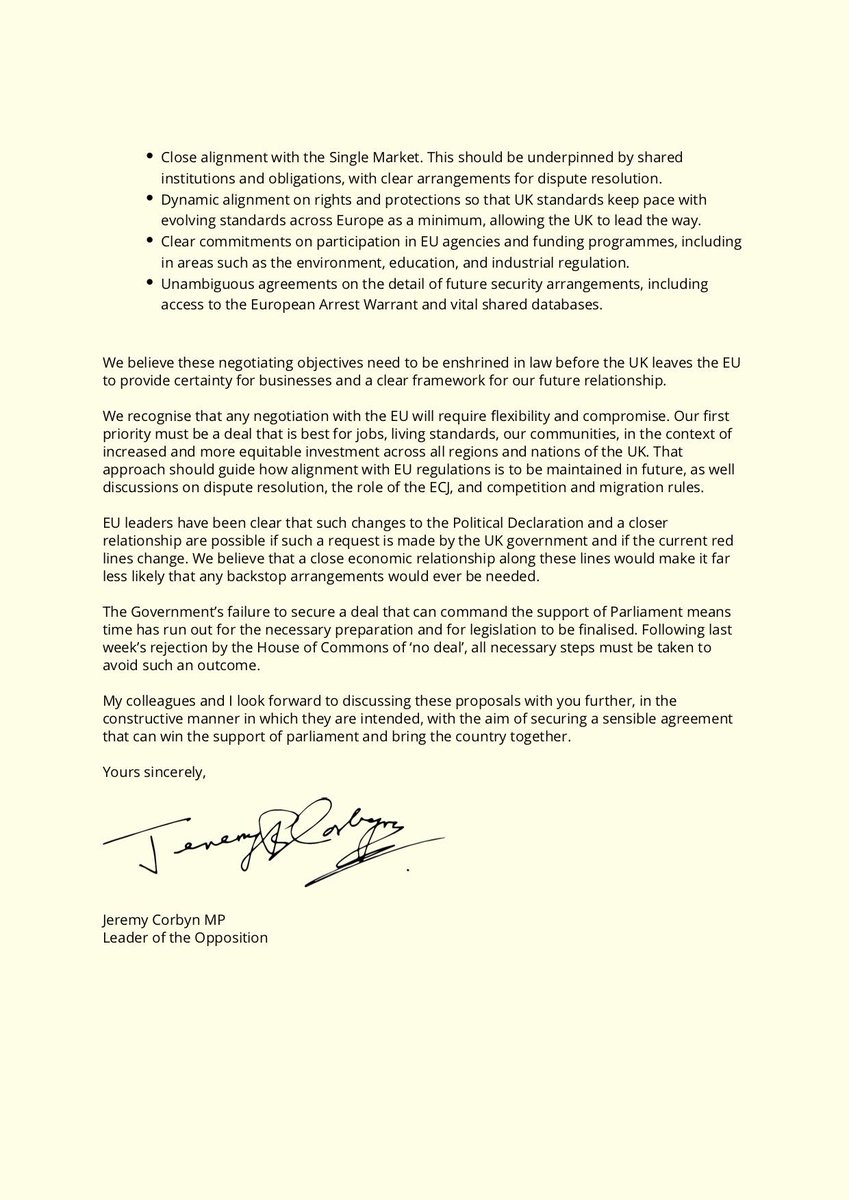 Jeremy Corbyn has written to Theresa May offering to help her make Brexit happen. In a  letter delivered yesterday he has shifted his red lines and offered May a Commons majority to leave the EU if she accepts his "negotiating objectives". It's enraged some Labour MPs and will certainly enrage and/or demoralise the majority of the party's membership who want Corbyn to stop helping the Tories push through Brexit – and back a second referendum: his letter promises to discuss his proposal with May in a "constructive" way to secure a "sensible agreement".
The Stalinists and nativists who run Corbyn's office say "compromise" is now needed to satisfy both the EU and the House of Commons, which voted down the 585-page Brexit deal by a record majority last month.The letter means Labour's leadership has ditched the "six tests" it used to say a Brexit deal would have to meet in order to receive Labour support. The tests were based on Tory promises about Brexit, but included ambitions that were obviously impossible, such as securing "the exact same benefits" the UK currently has. They were derided as "bollocks" by Shadow Trade Secretary Barry Gardiner.
Today the very same Mr Gardiner told the BBC: "It's not about tests now.
"What we are doing is saying we believe that these are the options that are available that would actually secure a majority in the House of Commons."
The letter confirms that Team Corbyn is putting calls for a second EU referendum firmly on the back burner – something the Stalinists and nativists who form his inner circle had intended to do all along.
Labour is theoretically committed to keeping a second EU referendum as an "option on the table" under the terms of policy passed at the party conference last year.
Labour's anti-Brexit rank and file is already saying the party should be campaigning for a new public vote now, having failed to force a general election but Jeremy Corbyn and his inner circle of pro-Brexit advisers have worked continuously to undermine the conference policy on a further referendum..
Shadow Brexit Secretary Keir Starmer has tweeted that the letter does not take the prospect of a public vote off the table, but this claim has been immediately met with derision.
There is no mention in the letter of even delaying Brexit. Labour has said extending the March 29 date may be inevitable. But this shows the Corbyn leadership is aiming to help May get a soft Brexit through as soon as it can.
The incoherent buffoon Barry Gardiner has said: "Jeremy is trying to set out what we believe is needed to make a success of Brexit."
If she accepts the offer, Corbyn's people claim Theresa May won't need Tory Brexiteers to get a Commons majority and the Corbyn proposals will partially solve the question of the Irish backstop (which Corbyn opposes on the same grounds as the Tory Brexiteers).
The idiot Gardiner said: "What we're saying is actually you can do this another way …"What you can do is say let's look at the future political framework, and if the future political framework were agreed now between the EU and ourselves to be a customs union, then actually there's no problem at that point when you get to the end of the transition period, because you're already in a customs union and therefore you don't need the backstop."